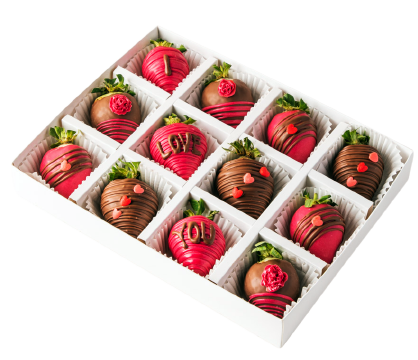 Cherish the occasions with chocolate delights
Online Flower Delivery Qatar – Best Gifts Shop Qatar.
Flower Delivery Qatar operations marked its formation in 2003, focusing on the wholesale supply of cut flowers. Black Tulip Flowers was established in 1990 and reached this height with our love and passion for fresh flowers. Online delivery in Qatar and the middle east, with the support of our team and loyalty towards our clients, has made us the best and largest florist in the Middle East.
Flowers are nature's bounty to humanity & Black Tulip Flowers are the pinnacle of flowers and plants across a broad spectrum. We provide wholesale, retail, and Flower Delivery services in Qatar and Doha. Not everyone you meet in the journey of your life gets closer to you. But don't forget to wish the ones who are closer to you throughout your life on their beautiful moments.Read more…
Flowers Online Qatar's Largest Online Wholesale Flower Shop Qatar
Welcome to Flower Shop Qatar, your destination for exquisite floral arrangements and heartfelt gifts. Located in the heart of Qatar, our flower shop brings beauty and joy into your life. Whether you're celebrating a special occasion or want to brighten someone's day, our skilled florists will create stunning bouquets using the freshest flowers available. With a large variety of options to choose from, we cater to all tastes and preferences. Experience the magic of flowers and let Flower Shop Qatar be your go-to destination for all your floral needs. Visit us today and let nature's beauty inspire you.
Buy flowers retail, wholesale, and florist supplies at trade prices in Doha, Qatar. We specialize in supplying flowers, bouquets, roses, indoor plants, plant accessories, foliage varieties, and wedding and event flowers.
We offer nationwide Qatar delivery and are the leading importer & exporter of fresh wholesale cut flower shop Qatar and florist supplies to trade and the public.
Online Flower Delivery Qatar from Trusted Flower Shop near you!
Flowers with Gifts are a great way to show someone you care about or brighten up a room.
Our Flower shop in Doha, Qatar, has varieties of flowers in the form of,
Hand Bouquets
Flowers in Glass Vase
Flowers in a basket
Wreath Flowers
Heart Shaped flowers
Flower Combos
Hand Bouquets
We have a variety of hand bouquets suitable to send flowers online for any occasion or any relationship, like,
A combination of 1 stem hydrangea, 10 stem of roses, 10 stems tulips & 5 stems Lisianthus
A combination of 1 stem hydrangea, 10 stems trachelium, 5 stems alstroemeria, 5 stems spray roses, 5 stems Carnation, 5 stems Caspia, 5 stems Lisianthus
A combination of 3 stem pink hydrangeas, 5 stem pink roses, 5 stem white roses, 5 stem lisianthus, 5 stem spray roses, statice for fillers
A manifestation of a buffet of beautiful flowers.
View our complete range of flower hand bouquets for delivery for all special occasions.  When choosing a flower bouquet or gift, it's essential to consider the recipient's preferences and the occasion. We, Black Tulip Flowers, are a reputable florist who can help you select the perfect bouquet or gift.
Flowers in Glass Vase
With Black Tulip Flowers, the best Qatar flowers shop, you can find flowers in Glass vases delivered across Qatar as a showpiece on any table in your office or house.
Rainbow Bouquets: Combined with 3 stems yellow roses, 3 stems red roses, 3 stems pink roses, 3 stems white roses, cylinder vase – height 25cm, message card.
Wonderful Lilies:  Combined with 10 stems of white lilies, cylinder vase, message card
Sweet Blossom: A combination of 10 stems, pink stargazer lily, cylinder vase – 30cm height, message card.
Choose and send flowers to Qatar from our incredible range of flower vases to wish your loved ones.
Flowers in a Basket online delivery
Flowers in a Basket can be a beautiful and thoughtful gift for a variety of occasions. Here are some popular options for flowers to include in a basket:
Roses are a classic and romantic choice for a flower basket. You can choose from a wide variety of colours, such as red for love, pink for gratitude, and yellow for friendship. Lilies are elegant and sophisticated, and they come in a variety of colours to create a stunning arrangement. Gerbera daisies are cheerful and colourful, and they can add a playful touch to a flower basket. Sunflowers are bold and bright, and they can add elegance to a flower basket. A mixed bouquet can include a variety of different flowers and colours, creating a beautiful and unique arrangement. It can be a good choice if you need help deciding which specific flowers to include in the basket.
When arranging the flowers in the basket, choosing a size and shape that will hold them securely and allow them to be displayed correctly is essential. Black Tulip Flowers offers elegant flowers in a basket and adds additional touches, such as ribbon or greenery, to enhance the overall look of the basket.
Wreath Flowers in Qatar!
A wreath is a decorative arrangement of flowers, leaves, or other materials, often in a circular shape. Various occasions, such as weddings, birthday's, and holidays like Christmas and Easter, can use wreaths. Black Tulip Flowers provide fantastic wreaths made with a variety of materials, including fresh or dried flowers, branches, and foliage, as well as other decorative elements like ribbons, bows, and ornaments.
Heart Shaped Flowers Doha at Black Tulip Flowers
Heart-shaped flowers, on the other hand, refer to flowers that naturally grow in the shape of a heart or have been bred or arranged into the form of a heart. Some examples of heart-shaped flowers include bleeding hearts, morning glories, and cyclamen.
Both wreaths and heart-shaped flowers convey emotions and sentiments. Black Tulip Flowers offers wreaths to express sympathy and honour the memory of the deceased and heart-shaped flowers to express love and affection, making them popular for Valentine's Day and other romantic occasions.
Combos Online Flower Delivery Qatar
If you are looking to send gifts along with flowers and are tired of finding both separately, don't worry; we can help you in the form of a flower combo. Browse through our exquisite flower combos to send your dear ones.
Some of our flower combos which may interest you are:
To last the smile longer, Black Tulip Flowers have more than flowers – a plant delivery with our succulent, orchid, flowering plants and indoor plants.
Flowers Bouquet and Gifts Delivery in Qatar
When choosing a flower bouquet or gift, it's essential to consider the recipient's preferences and the occasion. We, Black Tulip Flowers, are a reputable florist who can help you select the perfect bouquet or gift.
Here are some popular flower bouquets and gifts:
Mixed Flower Bouquets: 
A mix of different flowers, colours, and textures can create a beautiful and unique bouquet that is perfect for any occasion.
Roses: 
A classic symbol of love, roses are a popular choice for romantic occasions like Valentine's Day, anniversaries, and weddings. Varieties of roses available fresh cut, long stem, Red Roses, blue roses, white roses, purple roses, and pink roses online in Qatar.
Gift Baskets: 
Gift baskets can include a variety of items, including flowers, chocolates, fruits, and more, and can be customized to suit the recipient's preferences.
Plants Delivery Online: 
Potted plants serve as beautiful gifts and bring a delightful touch of greenery to any environment. Some popular plants for gifting include succulents, orchids, Indoor plants Qatar, Outdoor plants and flowering plants.
Seasonal Arrangements: 
Depending on the time of year, seasonal flowers or colours may make for a perfect bouquet or gift. For example, poinsettias and evergreen arrangements are popular during the winter holidays, while sunflowers and daisies are famous during the summer months.
Flower Delivery Qatar for all Occasions
With Black Tulip Flowers, with a click away from your finger, you can order flowers by occasion – be the everyday occasions like Birthday, wedding day, etc., or special day occasions like Mother's Day, Father's Day, Valentine's day etc., to be delivered Doha and across Qatar fresh and on time.
Send Flowers On Mother's Day: 
Send Mother's Day flowers or bouquets along with gifts to celebrate and honour the mother of the family and motherhood. Let's celebrate Mother's Day with flowers as beautiful as our mother and feel the breeze of her unconditional love with a pure smile. Carnations are trendy flowers for Mother's Day – send these flowers online with Black Tulip Flowers to show your love and affection to your mom anywhere in Doha and across Qatar.
Father's Day Flowers Bouquet:
Father is the greatest gift from God to the children. His best gift would be none other than flowers or flower bouquets. Roses are a symbol of love and gratitude towards fathers. Even Lilies can be chosen as a token of purity in the love of Dad. Express your love to Dad by sending father's day flowers bouquet online through the best online florist, Black Tulip Flowers and feel his emotion!
Valentine's Day Flower Gifts:
A special day to show your love towards your Valentine, and the best way is by gifting flowers on valentine's day which express your love more than your words.
The best flowers for this special day include red roses, orchids, tulips, lilies and carnations.
Surprise your Valentine with roses this Valentine's Day by sending online flowers with our variety of choices, like,
Beauty of Tenderness Bouquet: 50 stems of pink roses & message card
Valentine Day Special:  A combination of 20 stems red roses, 10 stems red tulip with vase and message card.
International Women's Day Flower Delivery Qatar
Is there anything better than flowers to surprise the strong women in your life? For International Women's Day, Expertly Arranged for a Special Celebration of Womanhood, the perfect choice of Roses and Hydrangeas delivered in Doha and across Qatar puts a blushing or blooming smile on the face of your strong woman. Black Tulip Flowers takes care of this for the extraordinary women in your life.
Best Wedding Flower shop in Qatar; Near me
Discover the enchanting world of flowers at our flower shop in Qatar for Wedding flowers. We are your premier destination for exquisite blooms and captivating floral arrangements. Step into our shop and immerse yourself in a kaleidoscope of colours and fragrances. Our talented florists hand-select the finest flowers, ensuring each arrangement is a work of art. From vibrant roses to delicate lilies, our collection caters to every occasion. Whether you're celebrating a birthday or anniversary or simply want to brighten someone's day, our flower shop in Qatar has the perfect bouquet for you. Experience the magic of flowers, and let us help you convey your heartfelt emotions with our stunning floral creations.
For the better half of your life, be it the bride or the groom, on the day of the wedding, we make the day more special with our collection of Centerpieces like,
Elegance of 101 Red Roses
Luxury Red & Gold Roses Centerpiece
Lavish Red
A Luxurious Blossom
etc., delivered at your desired time.
Black Tulip Flowers celebrates your special day with joy and happiness throughout your life with our unique wedding floral and fruit arrangements.
With us, you can even plan your wedding decorations as mentioned below.
Wedding Anniversary Flower Delivery Qatar Near you
Anniversary flowers are a popular way to celebrate a special occasion and express your love and appreciation to your partner. Different flowers have different meanings and can convey different sentiments, so choosing the right ones is important based on the occasion and your relationship. Order your best anniversary flowers here.
Here are some popular anniversary flowers and their meanings:
Roses are the most popular gifts for anniversaries, especially red roses that symbolize love and passion. Pink roses convey gratitude and admiration, while yellow roses symbolize friendship and joy.
People often use carnations to celebrate the first wedding anniversary and to symbolize the couple's enduring love and commitment.
They also come in a variety of colours, each with its meaning.
Lilies are elegant and sophisticated flowers that symbolize devotion and purity. People often use white lilies to celebrate their 30th wedding anniversary.
Sunflowers are cheerful and bright, symbolizing loyalty and longevity. They can be an excellent choice for a milestone anniversary like the 50th.
Orchids are exotic and elegant, symbolizing love, beauty, and strength. They can be a good choice for a modern or non-traditional couple.
When choosing anniversary flowers, it's important to consider your partner's preferences and the occasion. You can also add a personal touch by including a thoughtful message or choosing flowers that have special meaning to your relationship.
Birthday Gifts & Online Flower Delivery Qatar
Flowers are the perfect choice for a gift as they are the most heartfelt way to wish for life's most impactful moments, especially birthdays. Not only for birthdays, but flowers are also the best gift for any other occasion, like an anniversary to the one whom you love dearly.
And the best thing about it is that we deliver flowers fresh to their doorstep with Black Tulip Flowers. Black Tulip Flowers, the best online florists, have a collection of birthday bouquets for your loved ones, be it your boy/girlfriend, wife/husband, mother, father, siblings, or friends or be it your teachers or role models, which can be delivered online anywhere in Qatar when the clock strikes 12. You can add a finishing touch to your bouquet by adding the gift of your choice, like Balloons, Cakes, chocolate, toys like teddy bears, etc.
Some of our birthday bouquets which would impress you are,
Wonderful Lilies – a combination of 10 stems white lilies, cylinder vase with a message card
My Perfect Love – 49 stem white roses, 1 stem red roses, glass vase and message card
Online Cakes Delivery Qatar
Black Tulip Flowers not only make your dear and near ones happy with our flowers and bouquets, but you can also express your love and affection by sending online cakes with tons of love. Share your love with our customized cakes to be delivered on time anywhere across Qatar, just ensuring that you give us at least around 5 to 6 hours to prepare the cake fresh. Browse our wide selection of cakes online for fast delivery.
Floral Decors and Arrangements
Our floral design team uses seasonal or special order flowers to make beautiful floral arrangements for office reception, restaurants, hotel lobbies, retail establishments, showrooms, waiting rooms and any company area.
Long and Low Flower Arrangements in Qatar
For the people who have a lifetime bond with you, be it your parents, friends, siblings, spouse, children, or anyone else, we at Black Tulip Flowers understand the value of each relationship and ensure you celebrate every bond of affection with the right choice of gifts that are available in various categories. And that is why Black Tulip Flowers brings exclusive and striking flower arrangements for an occasion or event. Choose from some listed below:
Long and Low Arrangement:  White Theme = 10 stems white roses, 10 stems white orchids, 5 stems ping-pong, 2 stems white chrysanthemum, 2 stems white Lisianthus, 1 stem white lily – A long and low arrangement is an elegant design and poised illuminating any room—an ideal gift for corporate & special occasions.
Wedding Decoration Flowers in Qatar
We also have a skilled team for wedding decorations in Doha and Qatar-wide, like,
Wedding Flowers
Wedding Flower Arrangements
Stage Decorations (colour theme)
Wedding Arch etc
Browse our wide selection of Wedding Flower Arrangements for both indoor and outdoor weddings.
Black Tulip Flowers makes online flower delivery possible with our team working round the clock to support the clients. Choose us for fast, same-day flower delivery in Qatar!
Online Flower Delivery in Qatar
Are you looking to surprise your loved ones in Qatar with a beautiful bouquet of flowers? Look no further! With the convenience of online flower delivery in Qatar, you can effortlessly send your heartfelt wishes and expressions of love to those dear to you. Whether it's a birthday, anniversary, graduation, or any other special occasion, online flower delivery in Qatar makes it easy to brighten someone's day with the vibrant colours and enchanting fragrances of fresh flowers.
When you opt for online flower delivery in Qatar, you can access a wide array of stunning floral arrangements crafted by expert florists. From classic roses to exotic orchids, lilies, tulips, and more, you'll find a diverse selection of flowers to suit any taste or preference. These arrangements convey different emotions, allowing you to choose the perfect bouquet that matches the occasion and reflects your heartfelt sentiments.
One of the most significant advantages of online flower delivery in Qatar is the convenience it offers. With just a few clicks, you can browse through an extensive catalogue of flowers, select your desired bouquet, and provide the necessary delivery details. Whether you're in Qatar or located overseas, online flower delivery services in Qatar ensure that your chosen arrangement is delivered promptly and in pristine condition.
In addition to the convenience, online flower delivery in Qatar also provides flexibility when it comes to delivery options. You can schedule the delivery date and time to align perfectly with the recipient's availability, ensuring your gesture of love and appreciation at the most opportune moment. Some online florists even offer same-day delivery for those last-minute surprises or forgotten occasions.
To further enhance your online flower delivery experience, many reputable florists in Qatar offer additional add-ons and customization options. You can personalize your gift by including a heartfelt message, a box of chocolates, a cuddly teddy bear, or even a bottle of champagne. These thoughtful extras elevate your gift and make it even more memorable for the recipient.
Exotic Flower Delivery in Doha, Qatar
When it comes to quality and freshness, online flower delivery in Qatar takes great pride in ensuring that only the finest blooms in their arrangements. From the moment the flowers are handpicked to their careful packaging and transportation, every step to maintain their beauty and vitality. It guarantees your beloved one will receive a stunning bouquet that brings joy and brightens their space.
In conclusion, online flower delivery in Qatar is a convenient and delightful way to send your love and wishes to those who matter most. With a wide selection of beautiful arrangements, flexible delivery options, and quality assurance, these services make it effortless to make someone's day brighter. So, embrace the convenience of online flower delivery in Qatar and let the beauty of flowers speak the language of your heart.
Order Flowers Online from Best Flower Shop in Qatar
Convenience meets beauty when you order flowers online at Black Tulip Flowers! With a few clicks, you can brighten someone's day or add a touch of elegance to any occasion. Our user-friendly website allows you to explore a wide selection of exquisite floral arrangements, from classic roses to exotic orchids. Simply choose your preferred bouquet, select a delivery date, and provide the recipient's address.
Our skilled florists will handcraft your order with the freshest and most vibrant blooms, ensuring a stunning presentation. We offer secure online payment options and reliable delivery services, guaranteeing your flowers arrive in perfect condition. Whether you're sending heartfelt wishes, expressing love, or celebrating a milestone, our online flower ordering service makes it effortless to convey your sentiments. Experience the convenience and beauty of ordering flowers online at Black Tulip Flowers. Brighten someone's day with a thoughtful gesture today!
Doha Flower Delivery
Are you looking for a convenient way to send online flower delivery Doha Qatar? Black Tulip Flowers offers an exceptional online flower delivery service that brings the beauty of fresh blooms right to your doorstep. With their wide selection of exquisite floral arrangements, you can find the perfect one for any special occasion. From elegant roses to vibrant lilies and enchanting orchids, Black Tulip Flowers ensures that skilled florists meticulously craft each arrangement to create a stunning visual impact. Whether it's a birthday, anniversary, or a simple gesture to brighten someone's day, their reliable online flower delivery Doha Qatar guarantees that your chosen bouquet will be delivered promptly and in pristine condition.
Best Flower Shop for Online Flower Delivery Doha Qatar wide
Black Tulip Flowers stands out due to their unwavering dedication to excellence and ensuring customer contentment. They source their flowers from their own farms, ensuring that only the freshest and most beautiful blooms are in their arrangements. With attention to detail and exclusive design, their florists create captivating bouquets that will leave a lasting impression. Whether you prefer classic and romantic arrangements or modern and artistic creations, Black Tulip Flowers has something to suit every taste.
The convenience of online flower delivery Doha, Qatar, is further enhanced by Black Tulip Flowers' user-friendly website. Simply click, and you can choose from our stunning collection, select your desired bouquet, and provide all the necessary details for delivery. Their streamlined ordering process and secure payment options make sending flowers a breeze. Their dedicated customer support team is always ready to assist you with any inquiries or special requests.
For a hassle-free and delightful flower delivery experience Doha Qatar, trust Black Tulip Flowers. Their commitment to quality, stunning floral arrangements, and reliable online delivery service make it easy to brighten someone's day and create lasting memories with the beauty of flowers.
Same Day Floral Delivery in Qatar
Black Tulip Flowers is a high-quality flower delivery service delivering exceptional flowers and skilled professional florists. Our extensive collection of luxurious flowers is carefully curated, handpicked from our farms, and delivered directly to your doorstep in Qatar. All our products cater to clients' needs, design them to your preferences, and supply premium quality, fresh, and beautiful blooms for special occasions or as thoughtful gestures. We guarantee reliable, on-time delivery with exceptional customer service throughout the process. We deliver flowers in Qatar for your dear and near, whether for weddings, birthdays, anniversaries, or other events.
Black Tulip Flowers provides customers unparalleled experiences that bring joy and beauty to any occasion. We aim to elevate moments into unforgettable memories through our stunning flower arrangements made with passion and creativity. We understand that each event is special and requires a unique expression, so we strive to provide you with the best products and services. Our talented florists will ensure that your chosen arrangement is exquisite and unique, offering an extraordinary and memorable experience.
Heartwarming Flower Delivery Qatar at Earliest!
Black Tulip Flowers is a professional and reliable flower delivery service in Qatar that offers a stunning range of flowers for all occasions. From bouquets to arrangements, our expert florists handpick the freshest blooms and combine them into stunning creations that will leave a lasting impression. Our prompt and efficient delivery services make it easy for you to delight your loved ones with beautiful flowers right at your doorstep.
Whether it's a special occasion like Valentine's Day, Mother's Day, or just an ordinary day when you want to show someone how much they mean to you, we have a wide selection of gorgeous flowers for all occasions. With Black Tulip Flowers, you can expect nothing less than exceptional quality and exemplary customer service. We guarantee that our flowers will arrive in pristine condition, allowing you to make a lasting impression on the recipient. Our arrangements are affordable and designed to suit any budget. Shop with us for the best floral gift experience from Black Tulip Flowers for any occasion.
Flowers and Chocolates Same Day Delivery!
We deliver premium flowers online in Qatar and provide quality, beautiful, fresh flowers for every occasion. Our wide variety of floral arrangements, bouquets, and gifts provide you with the best floral arrangements according to your taste and budget. The flowers are freshly picked from our top-quality farms and delivered directly to your doorstep with utmost care and precision. With an easy-to-navigate website, we have established itself as a convenient platform for those who seek to make their loved ones feel unique with the beauty of nature.
Our high-quality services have garnered us a loyal customer base in Qatar. Our flowers are grown in carefully monitored and regulated environments to ensure they are of the highest quality and freshness. Our quick and efficient delivery system lets you get your flowers in the same condition with retained freshness. As a reliable online flower delivery source, Black Tulip Flowers aims to keep up with our reputation by providing exceptional customer service and delivering only the freshest blooms for events or celebrations.
Prompt Flower Delivery Qatar! Same day Gifts Delivery
Black Tulip Flowers offers a wide selection of flowers online, and you can order them through our user-friendly web portal. We source the freshest blooms and arrange them with an artistic touch, guaranteeing customer satisfaction every time. With same-day delivery options available throughout Qatar, it's easy to surprise loved ones or decorate an event without the hassle of physically going to a florist.
From bouquets for special occasions like birthdays and weddings to sympathy arrangements, Black Tulip Flowers has something for everyone. Moreover, our customer services are always available to answer any questions or concerns, ensuring every purchase experience is seamless and stress-free. Whether you need a quick delivery or a grand gesture, Black Tulip Flowers is the perfect choice for quality floral arrangements in Qatar and Online Flower delivery Qatar.