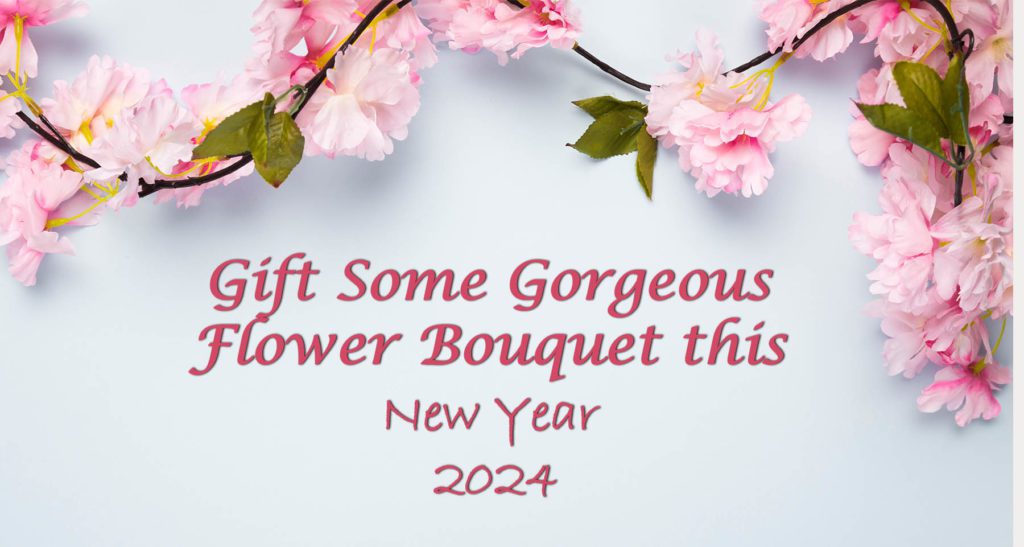 Gift Some Gorgeous Flower Bouquet this New Year 2024
A Gorgeous Flowers for this New year Gifts
We are nearing the end of 2023 and are all set to welcome the new beginning 2024! It is time to make your loved ones happy by sending Happy New Year flowers in this new beginning.
Each flower has an emotion to carry and so the flowers make the best gift for any occasion and flower arrangements & bouquets make a perfect choice for this New Year 2024.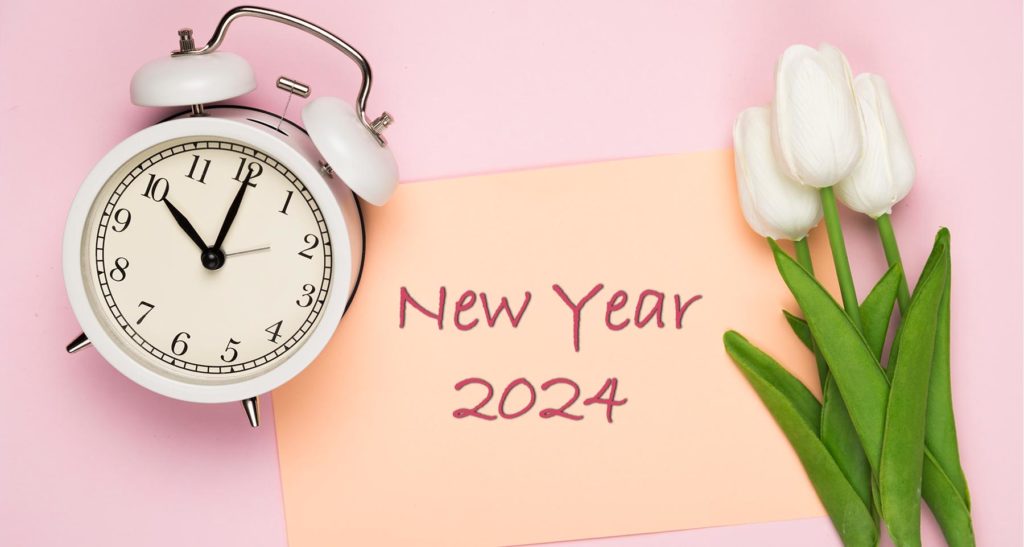 New Year Gifts for the New Beginning; Small new years gift ideas
New Year always represents a new beginning and welcome this new beginning by flower delivery in Doha to your loved ones. Gifts are the best way to exchange the love between the families and friends and the 2024 is a perfect occasion to exchange gifts.
To make any occasion meaningful and beautiful, send New year gifts to your family and friends. Black Tulip Flowers, Qatar have a collection of bouquets and flower arrangements from the following flowers which are mostly used for New Year gifts:
Diy New Years Gift Basket Ideas
Creating a DIY New Year's gift basket is a wonderful way to personalize your gifts and make them extra special. Here are some DIY New Year's gift basket ideas to inspire you:
New Year's Eve Party Basket:
Fill a basket with items for a festive New Year's Eve celebration, such as party hats, confetti poppers, noise-makers, sparkling cider or champagne, and a selection of gourmet snacks or chocolates.
Self-Care and Relaxation Basket:
Curate a basket with items to help your loved ones relax and pamper themselves. Include scented candles, bath bombs, a plush robe, face masks, bath salts, a journal, and a cozy blanket.
Healthy Living Basket:
Encourage a healthy start to the new year by assembling a basket with items like herbal teas, a water bottle, a fitness tracker, healthy recipe books, portion control containers, and nutritious snacks.
New Year's Resolutions Basket:
Create a basket with items that support common New Year's resolutions. For example, include a planner or journal for staying organized, a set of resistance bands for fitness goals, inspirational books, and motivational quotes.
Movie Night Basket:
Put together a cozy movie night gift basket with a selection of DVDs or a streaming service subscription, popcorn, gourmet snacks, cozy socks, and a soft blanket for a cozy night in.
DIY Craft Basket:
If your recipient enjoys crafts, fill a basket with DIY supplies like paints, brushes, sketchbooks, knitting needles, yarn, coloring books, and markers. Add a DIY project idea or instruction booklet for inspiration.
Coffee or Tea Lover's Basket:
For the caffeine enthusiasts, create a basket filled with different varieties of coffee or tea, a French press or teapot, mugs, gourmet cookies or biscuits, and a small journal or book to enjoy while sipping their favorite beverage.
Personalized Memories Basket:
Gather photos, handwritten notes, or mementos that capture special memories shared with the recipient. Arrange them in a decorative box or album, adding personal touches and heartfelt messages.
Gourmet Food Basket:
Curate a basket with an assortment of gourmet treats, such as artisanal cheeses, crackers, chocolates, specialty coffee or tea, infused oils, and spices. You can also include a cookbook for culinary inspiration.
New Year's Day Brunch Basket:
Put together a basket filled with pancake mix, maple syrup, gourmet coffee, teas, a jar of fruit preserves, fresh fruit, and pastries for a delightful New Year's Day brunch experience.
New Year Gifts for Friends
Choosing New Year gifts for friends can be a delightful way to express your appreciation and strengthen your bond. Here are some gift ideas that are thoughtful and meaningful:
Flowers Bouquet: A flower bouquet is a classic and beautiful gift that can brighten someone's day. When choosing a flower bouquet for your friend, consider their preferences and the message you want to convey.
Personalized Calendar: Create a custom calendar featuring photos of memorable moments you've shared together. Include important dates, quotes, or inside jokes to make it extra special.
Self-Care Package: As the new year begins, encourage your friends to prioritize self-care. Put together a gift box filled with items like scented candles, bath bombs, face masks, a journal, and their favorite teas or chocolates.
Engraved Jewelry: Consider getting a piece of jewelry, such as a bracelet or necklace, engraved with a meaningful message or their initials. It's a lasting and sentimental gift they can cherish.
Customized Photo Album: Compile a photo album capturing your adventures and special occasions. Add captions and notes alongside the pictures to relive those wonderful memories.
Inspirational Book: Select a book that aligns with your friend's interests or personal growth goals. It could be a motivational, self-help, or inspirational book that can inspire and guide them in the coming year.
Subscription Box: Surprise your friends with a subscription box tailored to their interests. It could be a monthly book subscription, gourmet snacks, beauty products, or even a plant subscription box.
DIY Gift: Get creative and make a personalized gift. It could be a hand-knitted scarf, a custom painting, a scrapbook, or a handmade photo frame. Your friends will appreciate the effort and thoughtfulness behind it.
Experience or Activity: Treat your friends to a memorable experience or activity. It could be concert tickets, a cooking class, a spa day, or even a weekend getaway. Create new memories together.
Wellness Gift Set: Help your friends kick-start the new year on a healthy note by giving them a wellness gift set. Include items like a yoga mat, essential oils, a water bottle, a meditation app subscription, and healthy snacks.
Gift Cards: If you're unsure of their preferences, a gift card to their favorite store, restaurant, or online retailer can be a versatile option. This way, they can choose something they truly desire.
Carnations
Roses – White, red, orange, pink, purple and peach colours
Gerbera
Gypsophila
Phalaenopsis orchids and more.
Carnation for a best new year Gifts
Considered to be the birth month flower of January is the best choice for a perfect gift to mark a new beginning.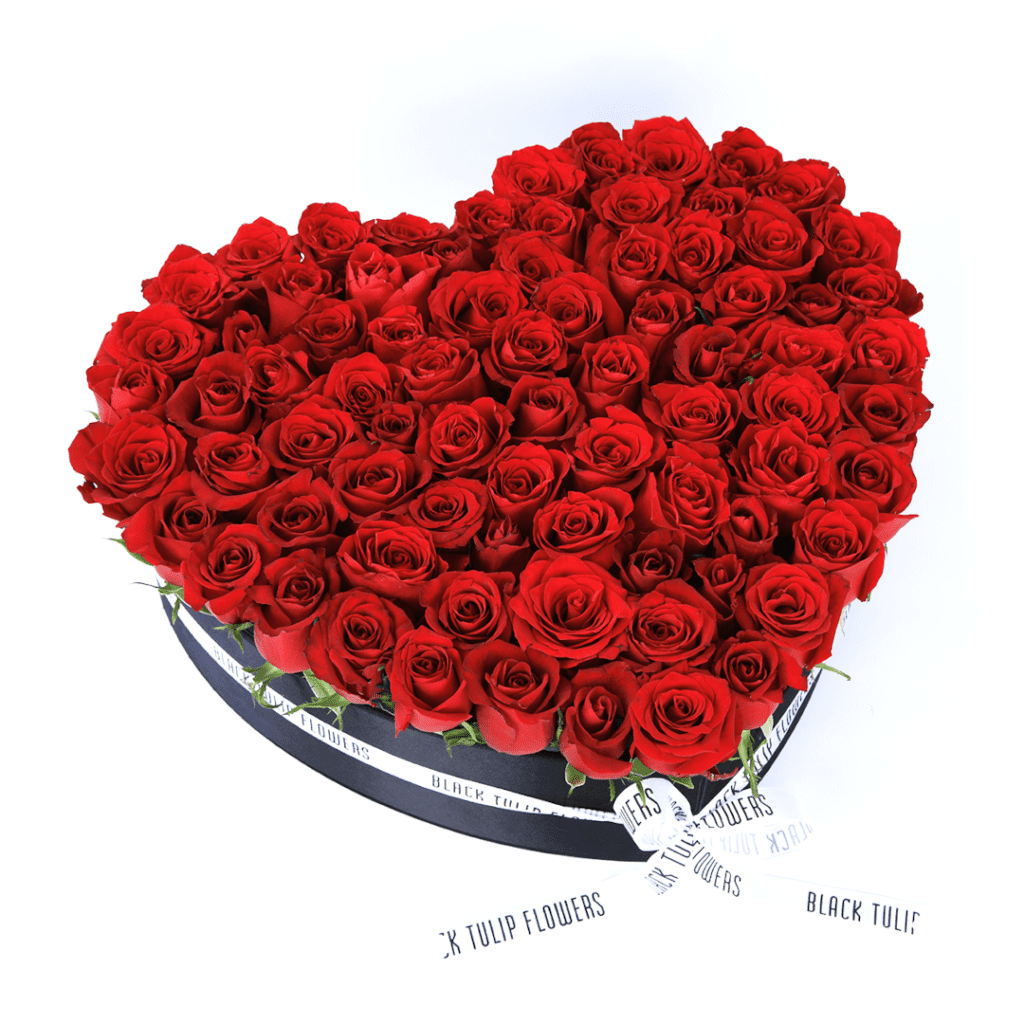 Rose for a best new year Gifts
There are many types and colors of roses which make a beautiful lavish bouquets and bunch in vases. These can be the most loved gift for any occasion and for anyone in your family and friends.
Gerbera Flower for a best new year Gifts
These flowers are known for their exceptional beauty and the bright colours of the flower makes it radiant. As the symbol of happiness, any flower arrangement with this makes a perfect gift for any occasion.
Orchids Flowers for a best new year Gifts
Orchids are divers and widespread with blooms that are colourful and fragrant. These are highly popular ornamental flowers and represents beauty, love, luxury, purity and strength. These can make a beautiful gift for any occasion either separately or mixed with any other flower.
Your job of sending gift this New Year online Doha, is made easy with Black Tulip Flowers, Qatar and some of the favorite ones are listed below for your easy reference.
Cheerful Bouquet
Luxurious Bouquet
Gerbera with mix cholcolates
Yellow Cymbidium gift
Bunch of Peach Rose
Red Rose in a velvet basket.
We have simple bouquets from luxurious ones at an affordable price made with expert designers and taking into consideration all the pandemic rules. We ensure the fresh delivery of flowers and a same day delivery for possible locations.
All the flower arrangements, bouquets and flowers can be customized with optional gifts like balloons, cakes or teddies to make it more special for your loved ones and all the flower bouquets and arrangements are available in three sizes – standard, premium and deluxe.
Visit our full range of products to choose from our New Year collection for a happy New Year Flower Delivery Doha. Get geared up for the festivity with the beauty of blooming flowers!
Black Tulip Flowers Qatar take this opportunity to welcome the New Year 2024 along with all its customers. Follow our social media for more updates on deals and coupons.