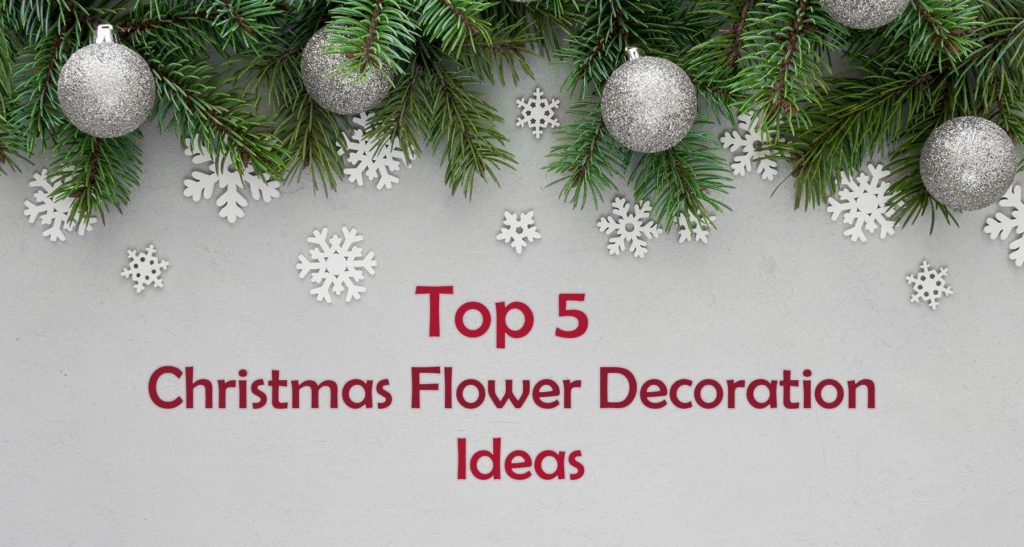 Top 5 Christmas Flower Decoration Ideas
Christmas Flower Decoration Ideas; X-Mas Tree Decoration Qatar
Celebrating festivals cheers the minds of everyone and Christmas is on the road to cheer everyone. Welcome Christmas with Christmas Flowers this festive season.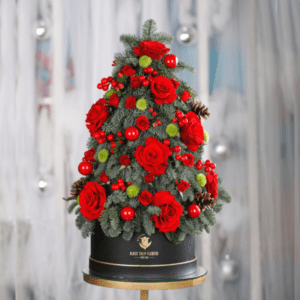 1. Flower for Christmas Decoration
Festival moods start with decoration and there are many ways to decorate the home. Flowers are the first and best choice for any decoration. With online florist, Black Tulip Flowers Qatar, flower delivery in Doha is nowadays an easy option to buy flowers for Christmas Flower Decoration.
2. Christmas Flower Decoration With Lovable Flowers
Most part of the world is winter during Christmas and the bright colours for this season are red and green with gold and silver ornamental Christmas Flower Decoration.
Black Tulip Flowers Qatar has many options for flower decorations for this festival season namely Christmas flower arrangements, etc. for online delivery on same day delivery basis.
Poinsettia, Christmas cactus, holly, Christmas rose, white and red roses, white carnations, red and white tulips, ivy and mistletoe are the traditional Christmas decorations. Some other flowers follow as for wishing Christmas.
Sunflowers: With their bright yellow petals and large size, sunflowers are known to symbolize happiness and positivity.
Gerbera Daisies: These daisies come in a variety of bold colors and have a cheerful and playful appearance.
Roses: While roses are often associated with romance, they also come in various vibrant hues, such as yellow, orange, and pink, which can add a cheerful touch to a bouquet.
Tulips: Tulips come in a wide array of colors and are known for their graceful and elegant appearance. They can bring a pop of color and happiness to any bouquet.
Daffodils: Daffodils are synonymous with spring and symbolize rebirth and new beginnings. Their bright yellow petals can instantly uplift the mood of a bouquet.
Lilies: Lilies are available in several colors and are known for their elegant and fragrant blooms. The vibrant hues of lilies can add a cheerful element to any bouquet.
Carnations: Carnations are long-lasting flowers that come in a variety of colors. They are often used to add texture and vibrancy to bouquets.
3. Christmas Flower Decoration and Christmas Flower Arrangements
Decorations are the first thing for any festival and especially for Christmas. And flowers are the main part of decoration. Apart from flowers, Christmas tree is the main part of decoration.
4. Here are some Christmas Flower Decoration ideas for this Christmas.
• Red and white flower arrangement mixed with greenery can make a perfect Christmas flower decoration arrangement for your home.
• A Christmas flower bouquet or Christmas center piece can be placed anywhere in a living room center table makes it decorative.
• The entrance of the house, any wall, door or window can be decorated by hanging Ivy & Mistletoe alongside with beautiful lilies and red and white carnations.
• The Christmas tree can be garlanded with red and white flowers along with other ornamental stars and decorations.
• Any centerpiece with flower arrangements can take a main place in the decoration.
Wish your friends and relatives this festival season by sending Christmas flower bouquets online, which is made easier and simpler nowadays.
5. Online Flower Delivery For Christmas
Choosing and sending a gift to your loved ones which was a tough job is made easier online with Black Tulip flowers, Qatar. The best gifts to choose from Black Tulip Flowers, Qatar are:
o Centerpieces
o Roses in a basket
o Flowers in a vase
o Flowers in a velvet basket
o Single Rose in a wrap
Black Tulip Flowers, one of the best online suppliers for wholesale flowers, flower arrangements, flower bouquets, gifts etc. in Qatar. This makes you to send online gifts hassle free and you have a wide variety of choices to choose. Same day delivery and Pre Orders is also available in Doha. and Qatar wide.
All our flower arrangements, bouquets and flowers can be customized with optional gifts to make it more special for your loved ones and all the gifts are available in three sizes – standard, premium and deluxe.
Visit our full range of products to choose from our Christmas flower decoration Collections for a beautiful decoration of your house for this Christmas. Get geared up for the festivity with the beauty of blooming flowers!
Merry Christmas!