Discover The Perfect Valentine's Day Gift For Your Guy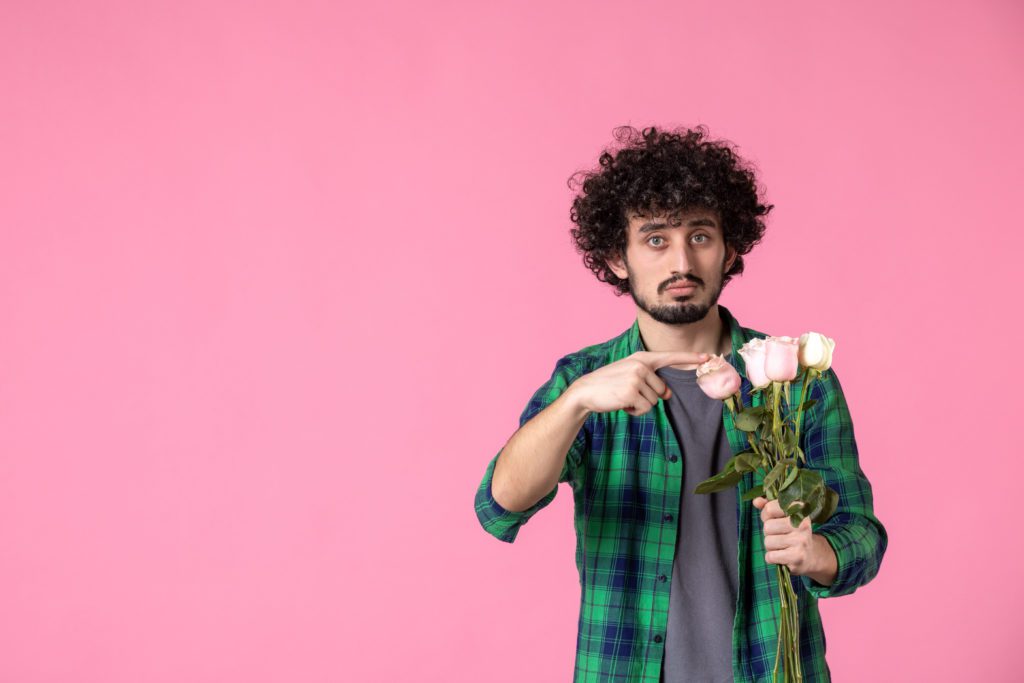 Valentine's Day Gift For Him
Valentine's Day – a day to show your love and affection to someone special in your life, celebrated on 14th Feb all over the world. People in most part of the world consider this day to be a special day to show how they love and care for their partner.
Black Tulip Flowers makes it easy for you to find Valentine's Gift for him in Doha.
Valentine's Celebrations
The real meaning of Valentine's is a celebration of an emotion or feeling called love, and the most celebrated is the love between a man and a woman
Any kind of love is beautiful and needs to be celebrated.
Valentine's Day is an annual festival to celebrate romantic love, friendship and admiration.
Some people make their love so special by proposing it on the perfect day – the Valentine's Day.
Valentine's Day is also celebrated by couples even after being together for long years. This helps them to cherish this day till the next Valentine 's Day.
Express your love, respect and admiration to your partner, spouse or friend by sending Valentine's gifts online Doha with Black Tulip Flowers, which is easier than you think.
Valentine's Day is celebrated as a Valentine week from 7th Feb, a week before 14th February and each day has a special name.
7th Feb – Rose Day, 8th Feb – Propose Day, 9th Feb – Chocolate Day, 10th Feb – Teddy Day, 11th Feb – Promise Day, 12th Feb – Hug Day, 13th Feb – Kiss Day and 14th Feb – Valentine's Day.
Valentine's Flowers for guys date
Gifts are the token of love and it is believed that exchanging gifts makes love stronger.
Love is a feeling and it does not need expensive gifts or grand locations to express it. A bouquet of roses or even a single rose can speak many things and express love more than anything.
When choosing flowers for men, it's best to consider their personal tastes and preferences. While some men may appreciate traditional floral arrangements, others may prefer more masculine or unique options. Here are some flower choices that can be suitable for men:
Tropical Flowers: Tropical blooms like Birds of Paradise, Anthuriums, or Protea have bold and exotic appearances that can appeal to men who prefer distinctive and vibrant floral arrangements.
Succulents: Instead of traditional flowers, consider a succulent plant or arrangement. Succulents are low-maintenance, visually appealing, and can add a touch of greenery to any space.
Orchids: Orchids are elegant and sophisticated flowers that are appreciated by many. They come in a variety of colors and can be a stylish choice for men who appreciate refined and long-lasting blooms.
Sunflowers: Sunflowers have a bright and bold appearance that can evoke a sense of cheerfulness and joy. They are a popular choice for people of all genders and can bring a sunny and uplifting touch to any setting.
Exotic Foliage: Consider using unique and exotic foliage like Monstera leaves, Eucalyptus, or Dracaena leaves to create a masculine and nature-inspired arrangement. These foliage options can provide a more contemporary and non-traditional touch.
Bonsai Tree: Instead of traditional cut flowers, you could gift a bonsai tree. Bonsai trees require care and attention, making them suitable for men who appreciate plants and enjoy nurturing them.
Herb or Spice Plants: For men who have an interest in cooking or gardening, herb or spice plants like basil, rosemary, or chili pepper can be a practical and thoughtful gift that they can use in their culinary pursuits.
Here are some gift ideas this Valentine 's 2024 to express your affection towards your special guy
Electronic accessories like wireless charger, Bluetooth headset etc.
Wallets
Key chains or coffee mugs or cushions with their name or photo
Shirt cufflinks
Flowers are the most sorted after Valentine's Day gift online, be it for her or him.
Flowers Gifts For Him
Any special occasion cannot be celebrated without flower gifts.
Flowers are the best gifts to make someone feel special
The most sorted after gift in Valentine's Day – Red roses
Roses makes the best choice for a Valentine's Day gift, as every color of it has a meaning and the numbers too can express it in a different way.
Not only roses, tulips, orchids, Chrysanthemum, Peony all these make a best choice for a beautiful yet simple gift for the Valentine's Day. Send Flower Delivery Qatar with Black Tulip Flowers which has a variety of choices.
The other traditional gifts apart from flowers are,
Cakes & Chocolates
Greeting Cards
Black Tulip Flowers has a variety of gift items to send online Valentine Gifts for Him Doha.
Send Valentine's Day gift online with Black Tulip Flowers and let your valentine feel your love and how special they are for you.
Visit us online to know our full product range and gift collection for Valentine's Day . Follow our social media for regular updates of deals and discounts.