The Rise of Virtual Floristry: Embracing the Beauty of Seasonal and Local Flowers 
Local Flowers Online – Unlock the Charm!
Flowers have been an age-old choice when it comes to expressing emotions, celebrating milestones, or simply brightening up your surroundings. There's something undeniably enchanting about these natural wonders that transcend language and culture. In Qatar, Black Tulip Flowers stands as a beacon of floral beauty, specializing in local and seasonal flowers. Join us on a journey to discover the allure of Qatar flowers, explore the benefits of choosing local blooms, and delve into the world of seasonal and Local Flowers delivery that we offer.
Local Flowers in Qatar: A Blossoming Tradition!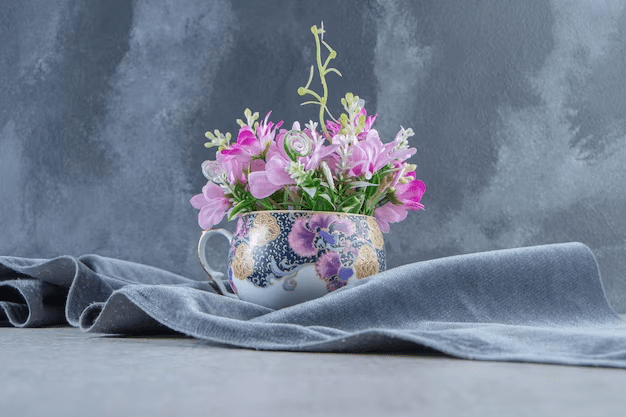 With its rich history and vibrant culture, Qatar has a deep-rooted love for flowers. Whether celebrating a wedding, greeting a loved one, or adorning a home, flowers are integral to our lives. Black Tulip Flowers, based in the heart of this blossoming nation, takes pride in being a part of this tradition by offering an exquisite array of local and seasonal flowers.
The Beauty of Local Flowers Online!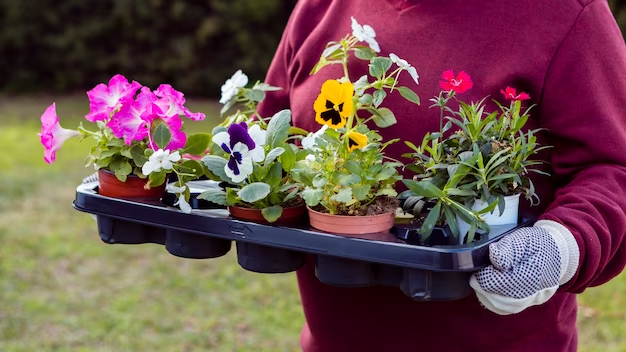 In a fast-paced world dominated by global markets, the charm of locally sourced products often takes a back seat. However, there is an unparalleled beauty in embracing what's grown in your own backyard. At Black Tulip Flowers, we celebrate the unique allure of local flowers online.
Connecting with the Community
By choosing local flowers, you support local growers and businesses and foster a sense of community. Black Tulip Flowers brings you the freshest and most vibrant blooms from our own farms. When you order local flowers online from us, you're participating in a beautiful circle of giving and receiving within your community.
Preserving Qatar's Flora
Qatar's native flora is as diverse as it is captivating. From the Desert Rose to the Qatari Tulip, these indigenous flowers are a testament to the country's natural beauty. When you opt for local flowers wholesale, you contribute to the conservation of Qatar's native plants, ensuring their continued existence for generations to come.
Seasonal Splendor
Qatar's changing seasons bring an ever-evolving palette of colours and fragrances. Black Tulip Flowers' seasonal flower delivery service allows you to embrace the beauty of each season with freshly harvested blooms. Whether it's the vibrant blossoms of spring or the rich hues of autumn, our seasonal flower arrangements are a visual feast for the senses.
Best Flowers in Qatar: A Bouquet of Excellence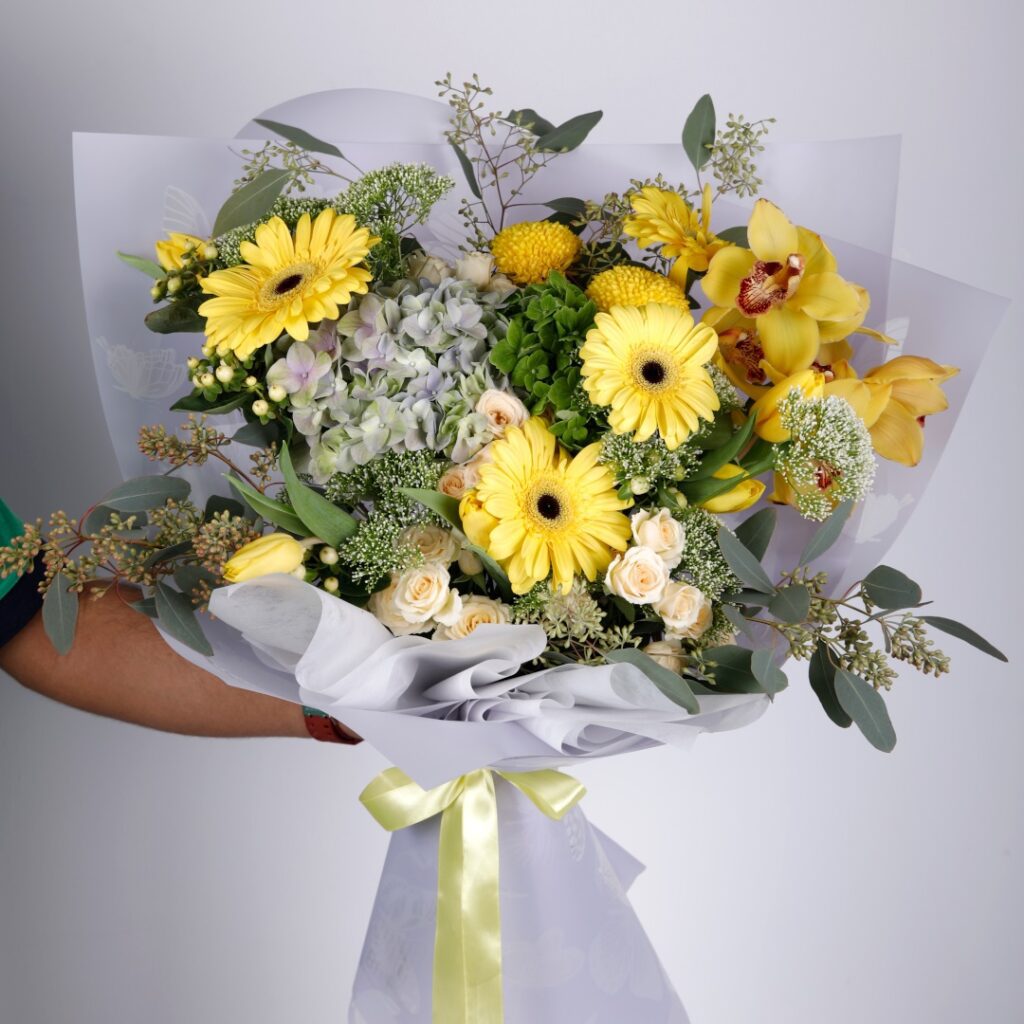 When choosing the best flowers in Qatar, Black Tulip Flowers stands out for quality and innovation. Our unwavering dedication to excellence and ensuring customer satisfaction has established us as one of the top florists in the country.
Quality That Blooms
We believe in delivering nothing but the best. Each stem leaves our shop, ensuring that only the freshest and most beautiful flowers reach your doorstep. You can confidently receive the finest-quality flowers when you order from Black Tulip Flowers.
Craftsmanship and Creativity
Floral arrangements are an art form, and our talented team of florists are true artists. Whether it's a stunning bouquet for a special occasion or an elegant centerpiece for your home, our floral creations delight and captivate your dear ones. We take pride in our craftsmanship and creativity, ensuring every arrangement is a masterpiece.
Seasonal and Local Flowers Delivery: The Gift of Nature's Rhythm
There's something magical about receiving flowers in sync with the season. Our seasonal flower delivery service allows you to embrace the changing seasons and share their beauty with your loved ones.
Spring's Renewal
Spring is a season of rejuvenation and fresh beginnings; our spring flower arrangements perfectly capture this spirit. Our spring blooms, from vibrant tulips to fragrant lilies, symbolize hope and new beginnings.
Summer's Radiance
Summer brings warmth and vibrancy; our summer flower arrangements reflect this energy. Sunflowers, daisies, and roses in brilliant hues create cheerful collections as cheerful as a sunny day.
Autumn's Splendor
As the leaves change and the air becomes crisp, our autumn flower arrangements embrace the rich, earthy tones of the season. Deep reds, oranges, and yellows create warm and inviting collections.
Winter's Elegance
Winter's arrival brings a sense of calm and serenity, and our winter flower arrangements capture this elegance. White lilies, red roses, and evergreen accents come together to create collections that are both timeless and beautiful.
Occasional Flowers: Elevating Every Moment
Flowers have the power to elevate any occasion, no matter how big or small. At Black Tulip Flowers, we offer a wide range of occasional flowers to help you celebrate life's special moments.
Say It With Roses
Roses are the quintessential symbol of love and romance. Whether it's a dozen red roses for Valentine's Day or a single white rose to say "I'm thinking of you," our rose arrangements convey your emotions with elegance and grace.
Birthday Blooms
Birthdays are a time of joy and celebration, and our birthday flower arrangements add a touch of beauty to the festivities. We have the perfect birthday blooms for every age, from vibrant mixed bouquets to playful arrangements with balloons.
Wedding Wonders
A wedding is a once-in-a-lifetime event, and our wedding flower arrangements make it truly magical. From bridal bouquets to table centerpieces, our wedding blooms are a reflection of your unique style and love story.
Sympathy and Comfort
During times of loss and grief, flowers can offer solace and comfort. Our sympathy flower arrangements convey your deepest condolences and support to those in need.
Choose the Beauty of Local and Seasonal Flowers!
In a world that often rushes by, taking a moment to appreciate the beauty of local and seasonal flowers can be a transformative experience. Black Tulip Flowers invites you to embrace the charm of Qatar flowers, celebrate the excellence of our creations, and elevate every moment with occasional flowers that speak the language of the heart.
As you explore the world of local flowers online and indulge in seasonal flower delivery, remember that you're not just buying flowers but investing in a piece of nature's beauty and floral heritage. When you're looking to bring joy to someone's day or infuse elegance into your environment, consider Black Tulip Flowers. Let the natural beauty of local, seasonal flowers steal the spotlight.
Follow Our Social Media page for regular updates on flower arrangements and offers.
Get 15% off using "NEW15" coupon code on first purchase flowers and gifts at Black Tulip Flowers, Qatar