Blooming Secrets: Must-know Details Before Choosing Flower Arrangements
Discover the Beauty of Flower Arrangements: Must-Know Details Before Choosing!
Before selecting the perfect floral ensemble, understanding key factors such as flower symbolism, color palettes, and arrangement styles is crucial. Join us as we unravel the secrets to creating stunning and meaningful flowers, plants, small flower arrangements that will leave a lasting impression.
Our some Flowers Arrangements Ideas are below;
Unique Flower Arrangements: Bringing Nature's Beauty Indoors
Flowers arrangement have the power to elevate any space, evoking a sense of joy, elegance, and warmth. Whether you're looking to add a touch of nature to your home, brighten up a corporate setting, celebrate a special occasion like a wedding, or surprise a loved one with a thoughtful gift, choosing the right flower arrangement is essential. Let's explore the broadest range of options and bring the bountiful blooms to elevate your ambience. Moreover, Black Tulip Flowers – the premier florist in Qatar, offers floral arrangements that bring beauty to your surroundings.
Heart Shaped Flower Arrangements: Expressing Love and Affection
When words falter to express your profound emotions, allow heart-shaped flowers arrangement to speak on your behalf. Perfect for anniversaries, Valentine's Day, or just to express love, these arrangements symbolize affection and passion. Heart-shaped flower arrangements are ideal for showing your loved one that you care. They are also a great way to demonstrate appreciation and gratitude to someone special. Black Tulip Flowers offers unique heart shaped flowers arrangements to make your moments more special and memorable.
Wedding Flower Arrangements: Crafting Memories of a Lifetime
Your wedding day is a magical occasion; flower arrangements can transform the venue into a fairy-tale setting. From bouquets to centerpieces, carefully selected blooms can encapsulate the essence of your love story and create lasting memories. A perfect wedding flower arrangement will create an enchanting atmosphere, allowing you to feel like you have stepped into a dream world on your special day.
Corporate Flower Arrangements: Making a Statement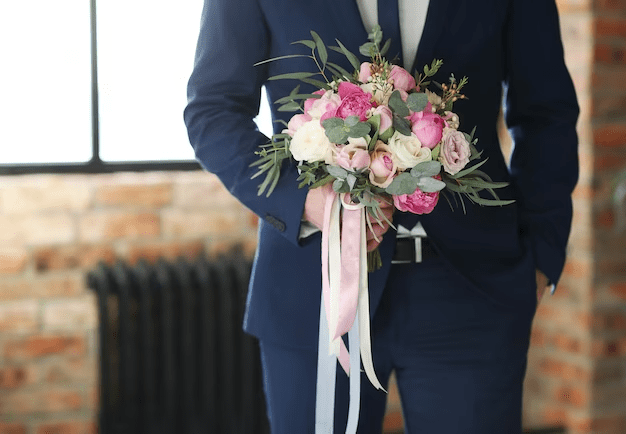 In the corporate world, first impressions matter, and a well-chosen flower arrangement for corporate level can make a lasting impact on clients, partners, and employees. Opt for sophisticated and elegant arrangements with a mix of vibrant and calming colours to create an inviting atmosphere in your office space.
Square Vase Flower Arrangements: Embracing Modern Elegance
For those who appreciate contemporary aesthetics, square vase flower arrangements offer a sophisticated and trendy touch. Their clean lines and balanced structure add a modern flair to any setting, making them ideal for upscale events or minimalist interiors.
Red Flower Arrangements: Captivating Passion and Energy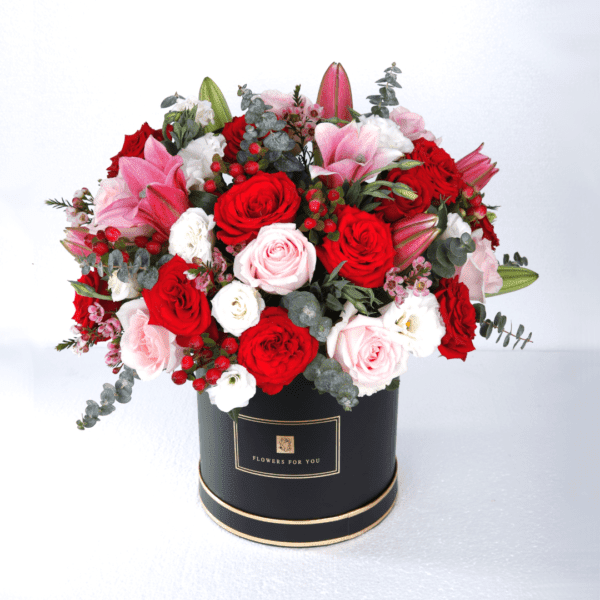 Red flowers symbolize love, desire, and vitality. Whether it's a bouquet for your partner or a bold centerpiece at an event, these red flowers arrangements create a sense of passion and energy that captivates everyone.
Football Themed Flower Arrangements: Celebrating the Sports Enthusiast's Spirit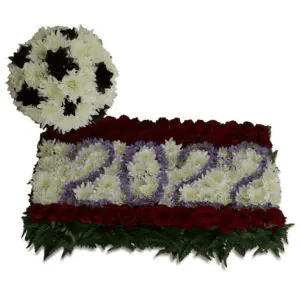 For sports enthusiasts and football fans, Football themed flower arrangements bring their love for the game to life. Team colours, mini footballs, and creative floral designs create an exciting and personalized touch to any game day celebration.
Mickey Mouse Flower Arrangements: Nostalgia and Whimsy Combined
Disney lovers, rejoice! Mickey Mouse flower arrangements are a delightful way to add amusement to birthdays, baby showers, or any Disney-themed event. These playful arrangements are sure to bring smiles to both kids and adults.
Send Flower Arrangements: A Gesture of Thoughtfulness and Care
Sending flower arrangements to friends, family, or colleagues is a thoughtful and caring gesture that always stays in style. Whether celebrating a special occasion or offering comfort during challenging times, selecting the perfect bouquet can illuminate someone's day and serve as a heartfelt gesture, reassuring them of your care and thoughtfulness. Send flowers arrangement in Qatar for any occasions or events from Black Tulip Flowers and avail of same day and midnight flower delivery to make your special day extraordinary with our hassle-free delivery. 
Tips for Choosing the Perfect Flower Arrangement
1. Understand the Occasion: 
Consider the flower arrangements theme, setting, and purpose to match the overall ambience of the event or space.
2. Colour Palette: 
Choose colours that evoke the desired emotions and align with the theme-vibrant celebration hues, calming tones for relaxation spaces, and elegant shades for corporate settings.
3. Flower Selection: 
Select fresh flowers that are in season and have a significant meaning for the occasion – Roses for love, lilies for elegance, sunflowers for cheerfulness, etc.
4. Vase and Container: 
The right vase or container can enhance the overall look of the arrangement – square vases for modern appeal, heart-shaped vases for romantic events, and themed containers for unique occasions.
5. Personalization: 
Add a personal touch with elements like footballs, Mickey Mouse figurines, or custom-made tags to make the arrangement more special and memorable.
A Blooming Affair of Sentiments
A Blooming Affair of Sentiments: Unraveling the Language of Flowers! Delve into the enchanting world of floral symbolism, where each bloom carries a unique message. From love and gratitude to friendship and sympathy, discover the power of expressing emotions through the language of flowers.
Flower arrangements are more than just beautiful decorations; they hold the power to convey emotions, create memories, and make a lasting impression. Understanding the significance of each type of arrangement and incorporating the correct elements can elevate your space or event to a whole new level. So, whether it's a corporate gathering, a wedding celebration, spring flower arrangements, faux flower arrangements or a heartfelt gesture to a loved one, choose Black Tulip Flowers – Qatar and let the language of flowers speak for you.
Follow Our Social Media page for regular updates on flower arrangements and offers.
Get 15% off using "NEW15" coupon code on first purchase flowers and gifts at Black Tulip Flowers, Qatar