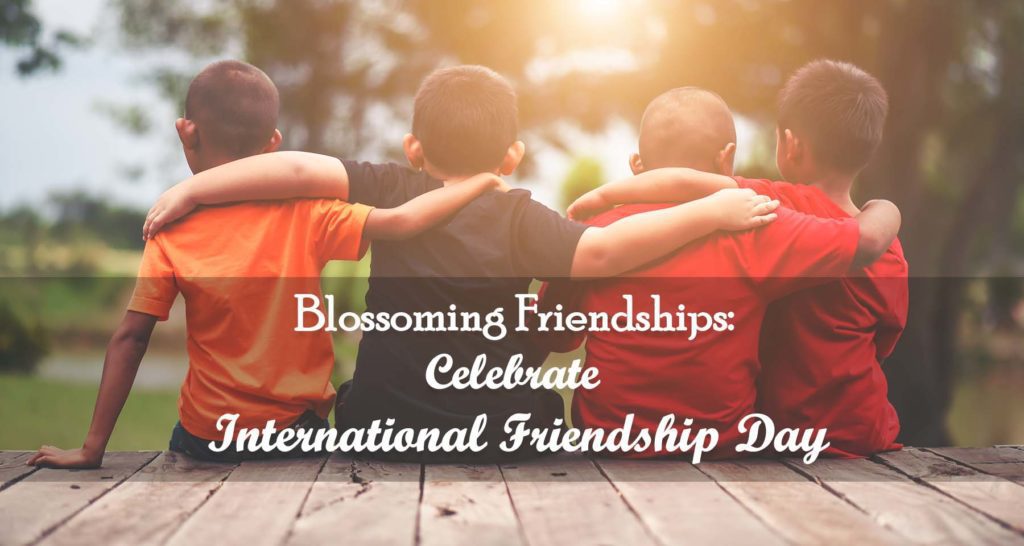 Blossoming Friendships: Celebrate International Friendship Day with Beautiful Bouquets
Friendship Flowers: Symbolizing the Beauty of True Connections
Friendship is a precious bond that brings joy, support and love into our lives. It is a connection that deserves to be cherished and celebrated. What better way to honour this special bond than with the gift of flowers? Flowers have a language of their own, conveying emotions and sentiments in a way that words sometimes cannot. This International Friendship Day, Black Tulip Flowers help you express your appreciation and love for your friends with stunning flower bouquets. Whether friendship flowers, flower bouquet gifts for friends, or a beautiful arrangement to celebrate International Friendship Day 2023, we have the perfect floral creations to make your friends feel truly special.
Flowers for Friendship: Celebrate in Style!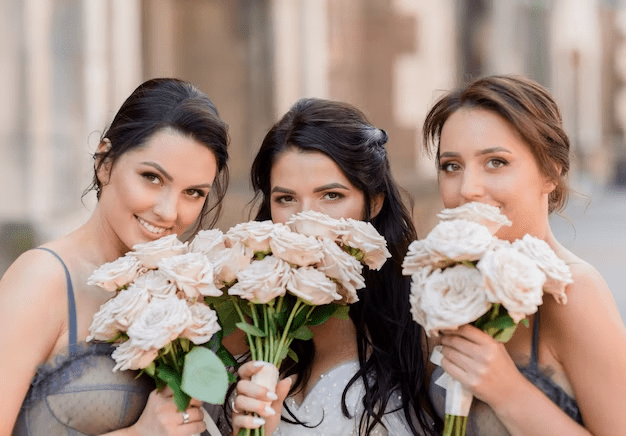 Flowers express love, gratitude, and admiration. When it comes to friendship, certain blooms carry specific meanings that make them ideal for celebrating this unique bond. For instance, the yellow rose symbolizes friendship and joy, while the pink carnation represents admiration and gratitude. By choosing the right flowers for friendship, you can convey your heartfelt emotions and tell your friends how much they mean to you.
Flower Bouquet Gifts for Friends: Friendship Flowers
A flower bouquet is a classic and timeless gift that makes your friend smile. At Black Tulip Flowers, we offer a wide range of exquisite flower bouquet gifts for friends that are perfect for gifting on International Friendship Day. Whether you prefer vibrant and bold arrangements or elegant and understated bouquets, we have options to suit every taste and style. From mixed bouquets featuring a variety of blooms to single flower displays that showcase the beauty of a specific blossom, our collection has something for everyone.
International Friendship Day 2023: Make Memories with Friendship Flowers
International Friendship Day is a day dedicated to celebrating the power of friendships around the world. It is an occasion to honour the special people who have touched our lives and made a difference. On Friendship Day 2023 this year, go beyond the usual greetings and presents. Surprise your friends with a stunning friendship flower bouquet from Black Tulip Flowers-Qatar. Our skilled florists will handcraft beautiful arrangements that capture the essence of your friendship, ensuring a memorable and heartfelt gift.
Friendship Day 2023 Gifts: Choosing the Perfect Friendship Flowers
Choosing the perfect Friendship Day gift can sometimes be a challenge. You want something meaningful and personal yet universally appealing. A friendship flower bouquet ticks all the boxes. The sheer variety of flowers and their meanings allows you to select the perfect blooms that reflect your unique bond with your friends. You can opt for a bouquet featuring your favourite flowers or one representing the most qualities you appreciate. It's a thoughtful gesture that shows you have taken the time to choose a gift that truly speaks to your heart.
Happy Best Friend Day: Honoring the Bonds That Last a Lifetime
Best friends are the pillars of our lives, offering unwavering support and unconditional love. While International Friendship Day celebrates all friendships, Best Friend Day is a perfect opportunity to acknowledge those unique connections that feel like family. On this "Happy best friend day", express your gratitude for your best friend with a friendship flower bouquet. Let the blooms' vibrant colours and sweet fragrances remind them of the beautiful moments you've shared and the memories yet to come.
Friendship Day Gifts: Order Your Friendship Flowers Bouquet Now
Celebrate your special bond with your friends on this International Friendship Day 2023, and create special memories that will last forever. Surprise your friends with the beauty and elegance of friendship flower bouquets from Black Tulip Flowers. Show them how much you value their presence and honour your unique bond. Order your friendship day gifts today and let the blossoming friendships bloom with love, joy, and beautiful flowers.
At Black Tulip Flowers, we understand the importance of meaningful gestures when celebrating friendship. Whether you visit our store or order online, we strive to provide our customers with a seamless and delightful experience.
FAQ's
What's the mean of friendship flowers?
There are several flowers that hold special meaning when it comes to friendship. Let's take a look at a few of them:
• Yellow roses:
These beautiful flowers are not only a symbol of joy and happiness but also represent the strong bond of friendship.
• Sunflowers:
Sunflowers symbolize loyalty, adoration, and the unbreakable bonds of friendship.
• Alstroemeria:
With their delicate petals and vibrant colours, alstroemeria flowers perfectly represent devotion and friendship.
• Gerbera daisies:
These lovely flowers convey cheerfulness, innocence, and of course, friendship. They are an excellent way to express your appreciation for a dear friend.
• Chrysanthemums:
Chrysanthemums are a meaningful choice when celebrating your friendship's strength.
If you're looking to celebrate International Friendship Day in a memorable way, explore the wide range of flowers available at Black Tulip Flowers. With our exquisite selection, you can find the perfect blooms to create unforgettable moments with your friends.
What flower represents peace and friendship?
The white or cream-coloured roses embody purity, innocence, and the serene essence of friendship. Black Tulip Flowers in Qatar presents exquisite white roses to ensure an unforgettable International Friendship Day.
Which rose means friendship?
Yellow roses are a symbol of friendship. It conveys a sense of warmth, joy, and a deep bond of camaraderie. Yellow roses are a highly favoured choice when it comes to expressing appreciation and friendship. At Black Tulip Flowers in Qatar, you can explore a wide range of exquisite flower arrangements to send an extraordinary gift on International Friendship Day.
Should I include a message or note with the Friendship Day flowers?
Including a message or note with Friendship Day flowers is a beautiful way to convey your sentiments and add a personal touch to your gesture. It presents you with the perfect opportunity to craft a heartfelt message expressing your deep gratitude for your friend and emphasizing their friendship's significance in your life. Enhance your gesture by sending a magnificent bouquet and a warm note from Black Tulip Flowers on International Friendship Day.
When should I order Friendship day flowers to ensure timely delivery?
To ensure the prompt delivery of your Friendship Day flowers, we highly recommend placing your order a few days in advance. At Black Tulip Flowers in Qatar, we proudly offer same-day and midnight delivery services within Qatar and its surrounding areas. However, visiting our website for detailed information on our delivery policies and cut-off times is always advisable.
Can I send Friendship Day flowers to a friend who lives far away?
It is possible to send Friendship Day flowers to a friend residing in a distant location. Black Tulip Flowers in Qatar offers reliable delivery services that cater to both local and international destinations. However, verifying our delivery coverage and inquiring about any applicable shipping fees for long-distance deliveries is recommended. We ensure a smooth and hassle-free experience when surprising your friend with a beautiful bouquet.
Are there any specific flower arrangements or bouquets for Friendship Day?
Black Tulip Flowers provides a diverse selection of exquisite floral arrangements and bouquets explicitly tailored for this occasion. You have the option to choose from vibrant mixed flower bouquets, elegant yellow rose arrangements, or even personalized floral creations that beautifully express your friendship and appreciation. We recommend browsing our website or reaching out to us directly to explore the various options available.
Follow Our Social Media page for regular updates on flower arrangements and offers.