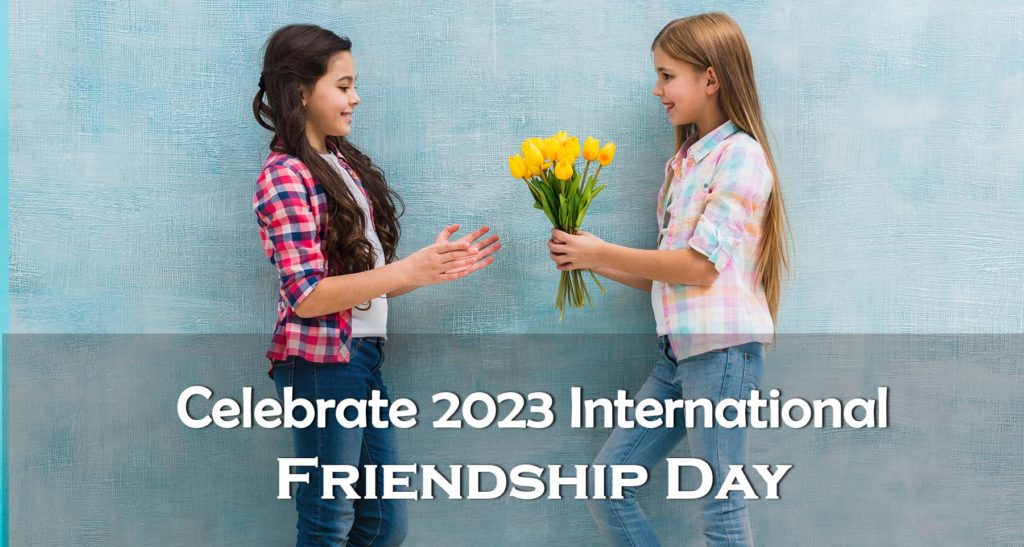 Celebrate 2023 International Friendship
Send Friendship Day Gifts online in Qatar
International Friendship Day is celebrated on the 1st Sunday of August, and the custom of celebrating friendship day started on the Western side, and it is now celebrated in many parts of the world. People give gifts to their friends to express how much they value their friendship in their life. Having somebody whom you can call your bestie is one of the best feelings ever. A best friend is the one who will be with you and support you in your bad times. Such friendships deserve not just love but respect as well. Celebrating friendship day with your friends with stunning flower gifts adds meaning to the celebration and strengthens the relationship that you share with your friends.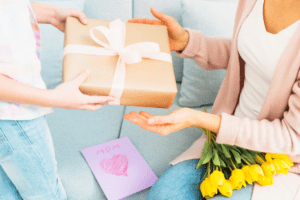 Happy Friendship Day Gifts
Friendship day is such a special day when we give them special friendship gifts. The best Friendship Day gift is also capable of surprising your friend, making him or her feel the moment you are celebrating and giving you the chance to show your love and care for your friend. Fresh and fragrant flowers are one of the greatest gifts on Friendship Day. It can help you strengthen your friendship.
Friendship Day Gifts For Him
When it comes to choosing friendship day gifts for your male friend, consider his interests, hobbies, and preferences. Here are some ideas that might help you find the perfect gift for him:
Personalized Items: Consider personalized items that reflect your friendship and his personality. It could be a custom engraved keychain, a monogrammed wallet, or a personalized photo frame with a memorable picture of the two of you.
Gadgets or Tech Accessories: If your friend is a tech enthusiast, consider gifting him the latest gadget or a tech accessory. It could be a new smartphone accessory, wireless headphones, a smartwatch, or a gaming accessory.
Sports Gear: If your friend is into sports, consider gifting him sports-related items. It could be a jersey of his favorite team, a sports equipment bag, or tickets to a game.
Books or Magazines: If he enjoys reading, consider getting him a book or a subscription to his favorite magazine. Choose a book from his favorite genre or one that aligns with his interests.
Experience or Activity: Plan a fun experience or activity that you can enjoy together. It could be tickets to a concert, a cooking class, an adventure sport activity, or a weekend getaway.
Personalized Gift Basket: Create a gift basket filled with his favorite snacks, beverages, or grooming products. Personalize it by adding items that you know he enjoys and appreciates.
DIY Gift: If you're crafty and enjoy DIY projects, create a handmade gift for your friend. It could be a handmade card, a friendship bracelet, or a custom artwork that showcases your friendship.
Subscription Box: Consider gifting him a subscription box that aligns with his interests. There are subscription boxes available for various hobbies like gaming, cooking, fitness, grooming, and more.
Remember, the best gift is one that reflects your friendship and shows your thoughtfulness. Tailor the gift to his interests and preferences, and consider the memories and experiences you've shared together. The most important thing is to make your friend feel appreciated and valued on Friendship Day.
Hand Bouquet Lovable Friendship day gifts
Flowers have always been a unique part of the celebrations, and when it comes to friendship day flowers, you can surely go with a hand-bouquet. You can even add a customized cake or chocolate of the favorite flavor of your friend. A hand-bouquet with a special cake or chocolate will be a precious gift for your friend on this Friendship Day.
Mauve Bouquet
25 Luxury Roses Bouquet
Luxury deep purple Roses Bouquet
Bunch of Orange and Purple Roses
Red Spray Roses Bouquet
You can easily find the best Friendship Day flower gifts online from our online portal Black Tulip Flowers Qatar. These gifts will aid double the joy of the Friendship Day celebration with your friends. Send the best Friendship Day Flower Gifts for your friends at their doorstep, it is more convenient than ever before with Black Tulip Flowers Qatar.
Flower Combo a surprise gifts for friendship day
Like every other relationship, friendship is also considered very special. Due to our busy plans, we barely find enough time for our friends. Maybe you are not able to spend good moments with your friends, but you can surprise your friends by gifting them an exclusive collection of Friendship Day flower combo gifts. You can choose a classy flower combo gift to make a long-lasting impression on your friend. You can consider choosing a box of chocolates to make the moment more special.
Loving Thoughts Combo
Ferrero Rocher Lover's
Red Yellow Rose with Brownies
Bouquet of red roses with Chocolates
You can choose a variety of flower combo gifts for your friends on this Friendship Day and make your celebration more special. Celebrate your Friendship Day with Black Tulip Flowers Qatar and choose the best flower combo gift for your friend, and we will deliver it to your bestie!
Florist Collections friendship day gifts
In the celebration of Friendship Day, flowers play an important role, they will give us positive and peaceful vibes. Flowers have the ability of expressing your feelings and emotions, so it would be a perfect gift for your friend. You can get these excellent flower gifts online easily at your doorstep with the best florist in Qatar, Black Tulip Flowers. The florist design flowers are a splendid combination gift for your friend on this Friendship Day.
Box of White Roses
Yellow Roses in an Acrylic Box
Box Purple Roses
Beautiful as You
The fragrance and freshness in the flowers will bring an attractive smile to your friends' faces, while the flavorful chocolates or cake will add extra prettiness to it. You can also choose wide range of our florist collection at our online portal Black Tulip Flowers Qatar.
Box of Flowers best for friendship day gifts
The great importance of flower gifts in life is that they give you feelings of happiness and pleasure. The impact of flower gifts in our lives is magical that will never fail to bring a smile to a friend's face. Giving beautiful and lovely flower gifts on Friendship Day to your best friend is always a rewarding feeling. A personalized box of flower gifts is the best Friendship day gifts.
Cupid Heart Arrow
Beautiful as You
Pure Love
Make your friend feel happier by sending them a florist collection flower gift from best florist in Qatar, Black Tulip Flowers. Flowers are one of the loveliest blessings from nature, your flower gift can be delivered to the doorstep of your loved one.
Sending Friendship Day Flower gifts online Doha is made easy with Black Tulip Flowers.
Online flower delivery is the best choice for a final search for a Friendship Day flower gift in Qatar.
Sending unique Friendship Day Flower Gift from our online portal in this occasion is a great way to show them how you really appreciate their presence in your life.
Follow our Social Media for best friendship day deals and discounts and new updates of flowers and gifts.