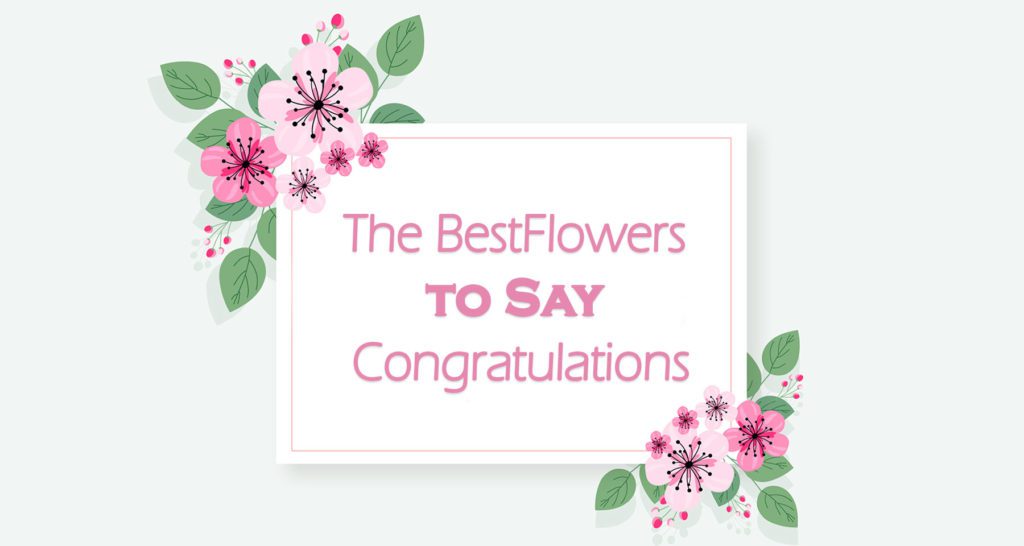 The Best Flowers to Say Congratulations
Congratulations Flowers are the best way to congratulate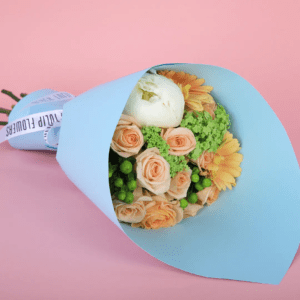 Flowers are the best way to congratulate someone on their achievement or on special days & occasions. Let it be any occasion, flowers express our love, best wishes and happiness for them. There are several variety of flowers to express our emotion with Black Tulip Flowers Qatar. Congratulations flowers for graduation are the best choice to congratulate on their success.
Let us see some of the best from the whole varieties
Send Congratulations Flowers
Roses
Gerberas
Tulips
Lilies
Orchids
Carnations
One of the most common reasons most people send flowers is to congratulate. Vibrant and bright colours are the best choice for any congratulations.
Selecting flowers and flower delivery in Qatar is made easy with Black Tulip Flowers.
Roses
Everyone knows that roses symbolize love and affection. It not only symbolizes love, also used to congratulate friends on their new job, promotions or any milestone achieved. Roses are a perfect for any occasion especially for a Congratulations Flowers people likes most.
Yellow roses
Yellow roses are the best choice to wish a friend on their new job or a promotion in their current job or for any achievement in their career. A bouquet of 25 yellow roses very well expresses your best wishes to the receiver. Sunflowers are the best choice With their large, sunny blooms, sunflowers symbolize happiness and success, making them a great option for congratulatory occasions.
White Roses
White is the symbol of purity and white roses symbolizes purity. A bunch of stunning white roses will make a best choice for a newly engaged couple. White roses are also the best choice to congratulate a new born! While white roses are typically associated with purity and innocence, they are not commonly used to convey congratulations. Instead, vibrant and colorful flowers are often chosen to express joy, celebration, and congratulations.
Lilies & Tulips
These flowers separately or together in an arrangement is a best choice for congratulating a recent graduate graduated from a University. Orange lilies gives confidence and passion which is the best for a fresh graduate.
Carnations
Carnation is a flower which has significance for different things for different colors and can be used as congratulations for many occasions. Carnations come in an array of colors and are known for their long-lasting blooms. They are often associated with admiration and can be a lovely choice for congratulating someone. Most likely of Congratulations flowers
Orchids
A bouquet of Orchids make a best gift to congratulate a person on their new home as orchids represents beauty and luxury. This will make a perfect choice for a house warming ceremony.
With Black Tulip Flowers, it is easy to find the best congratulations flowers bouquet for flower delivery in Qatar.
A congratulation message with the lovely and beautiful flowers carefully chosen by you from Black Tulip Flowers Qatar surprises the receiver and show them the love, care and affection you have for them.
With Black Tulip Flowers, flower delivery in Qatar is easy and better nowadays.
The choice from Black Tulips Flowers to say congratulations with Congratulations Flowers is vast and wide and some of the best picks for you are:
Luxury bunch of deep purple roses
Orange Tulips in Bouquet
Yellow and White Victory Bouquet
We also offer flower Combos to go with your flowers as below:
Tulip and Rose with Patchi Bouquet Combo
White roses with Ferrero Chocolates
Heart shaped box of white roses with Ferrero
To make your gift unique, and to select the best flower visit our products online and select the best that suits your choice.
What are you waiting for, browse our product range at Black Tulip Flowers and avail our offers and daily deals on Social Media.