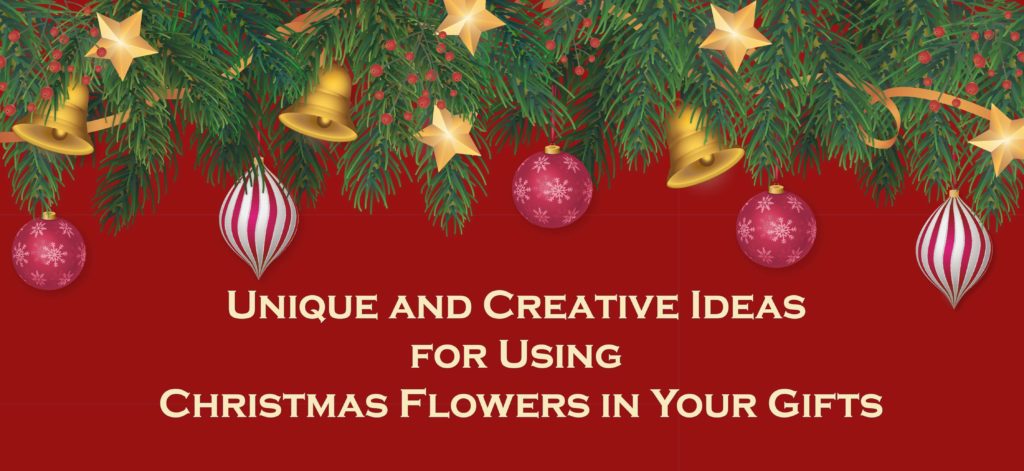 Unique and Creative Ideas for Using Christmas Flowers in Your Gifts
Looking For Best Christmas Gifts And Flowers On This Christmas Day?
Christmas is a time for sharing good thoughts and deeds with our dear ones, and what better way to celebrate than with beautiful flowers? At Black Tulip Flower, we offer a wide range of Christmas gits and flowers and gifts that are perfect for the occasion.
Our selection includes festive arrangements of poinsettias, holly, and mistletoe and Christmas gift baskets packed with delicious treats.
Our flowers and gifts are available for delivery anywhere in Qatar so that you can celebrate Christmas with loved ones nearby.
We also offer same-day delivery for those last-minute emergencies. So why not send Christmas flowers today? It's the perfect way to show your loved ones how much you care.
Why Flowers Are Best Christmas Gifts?
Christmas flowers are the perfect way to celebrate the season and can be sent to family and friends worldwide. Christmas Gifts come in various colours and styles, so there is sure to be a bouquet that will suit everyone's taste. They are also a great way to show how much you care, and they will brighten up any home or office. Celebrate the season and show loved ones how much you care with this gift.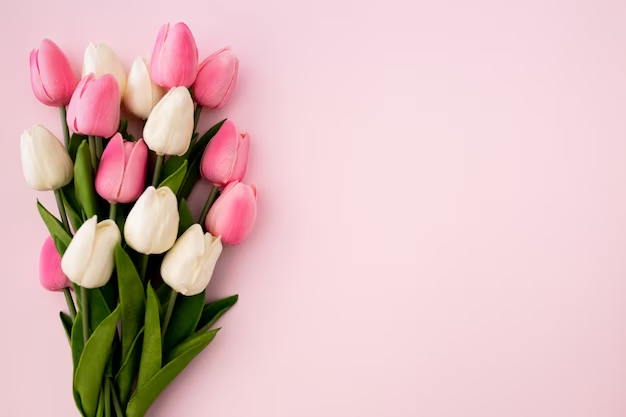 What is the best Christmas Gifts?
When sending Christmas Flowers, there are a few things to remember. The most important thing is to choose appropriate flowers for the season. Poinsettias, Christmas cacti, and evergreen boughs are all popular Christmas flowers. You also need to take the recipient's preferences into account. Some people prefer traditional Christmas colors like red and green, while others prefer festive colors like and purple.
Finally, you need to think about the occasion. Christmas is a time for celebration, so you want to choose flowers that reflect that spirit. For example, you might send festive holiday blooms like poinsettias, Christmas cacti, or holly.
Ideas for Decking your Home with Online Christmas Flowers There are many ways to use Christmas flowers to decorate your home. One easy way is to add a touch of greenery to your front door. You can buy an online Christmas wreath or use pine boughs to create a festive look. Christmas flowers can also be used to decorate the tree. You can hang them from the branches or use them to create a centerpiece. Another great way to use Christmas flowers is in the kitchen. You can put a vase of flowers on the table or the countertop. This will add some seasonal cheer to your kitchen.
Creative Christmas Gifts Ideas and Christmas Hampers to Go with the Flowers
To make your Christmas gift extra special, add a creative touch. Instead of just sending a bouquet of flowers, including a box of chocolates, a festive mug, or a scented candle. For something unique, send a gorgeous bouquet of Christmas flowers and a card made with hand-picked flowers. Black Tulip Flower is here to help if you're looking for ideas. We have a wide selection of Christmas flowers and gifts that will put a smile on your loved one's face.
Send Christmas Cakes to your Loved Ones in Qatar
As the Christmas season approaches, we start thinking about what gifts to buy for our loved ones. But why should we instead fall for the materialistic gifts this year and opt for something more thoughtful and unique?
With Black Tulip Flower, you can choose from a wide range of Christmas Gifts, flowers, cakes and chocolates to make your loved one smile. Our Christmas cakes are trendy, and we offer a variety of flavors to choose from. Along with these delicious cakes and chocolates, we also have a most exotic and premium fruit and flower basket that could add beauty to your Christmas eve. So, this year, say it with flowers and send a Black Tulip Flower Christmas cake to your loved ones in Qatar!
Reliable Christmas Christmas Gifts Basket Flowers Delivery in Qatar
At Black Tulip Flower, we understand how important it is to ensure your Christmas gifts and flowers arrive on time. That's why we offer reliable Christmas flower delivery in Qatar. We will work with you to choose the perfect Christmas flowers and gifts, and then we'll ensure they're delivered on time, so you can relax and enjoy the holiday season.
A Christmas flower bouquet is a wonderful way to embrace the festive spirit and spread joy during the holiday season. Here are some popular flowers and arrangements that are often used in Christmas bouquets:
Poinsettias: Poinsettias are synonymous with Christmas and are available in vibrant red, white, and pink colors. They symbolize joy and celebration, making them a perfect choice for a Christmas bouquet.
Red Roses: Red roses are a classic choice that represents love and passion. Including red roses in a Christmas bouquet adds a touch of romance and warmth to the arrangement.
White Lilies: White lilies symbolize purity and innocence. They bring an elegant and serene element to a Christmas bouquet and complement other festive flowers beautifully.
Holly: Holly is a traditional Christmas greenery that features vibrant red berries and glossy green leaves. Adding sprigs of holly to a bouquet not only enhances the festive look but also represents goodwill and joy.
Christmas Cactus: Christmas cacti are popular indoor plants during the holiday season. Their unique appearance and colorful blooms make them a charming addition to a Christmas bouquet.
Evergreen Branches: Incorporating evergreen branches, such as pine, cedar, or fir, adds a fresh and aromatic touch to a Christmas bouquet. These branches symbolize everlasting life and bring a delightful scent of the holiday season.
Christmas Orchids: Orchids with red, white, or green blooms can add an exotic and elegant touch to a Christmas bouquet. They symbolize love, beauty, and luxury.
Berries and Pinecones: Including red berries and pinecones in a Christmas bouquet adds a natural and rustic element. These elements evoke a woodland theme and enhance the festive ambiance.
Christmas Carnations: Carnations are long-lasting flowers available in various colors. Opt for red, white, or green carnations to create a Christmas-themed bouquet. They represent love, purity, and good luck.
Mixed Bouquet: You can also create a mixed bouquet with a combination of different flowers, greenery, and seasonal elements. Experiment with various Christmas colors and textures to create a unique and festive arrangement.
How to Send Xmas Gifts And Corporate Christmas Gifts And Flowers Online
Knowing the different Christmas flowers and gift types, it's time to shop! Sending Christmas Gifts flowers and gifts online is easy with Black Tulip Flower. Simply browse our Online Christmas gifts and flowers selection, choose the perfect item for your loved ones, and add it to your cart. Then, enter your shipping information and choose a delivery date. It's that easy!
Plus, with our convenient online delivery system, you can shop for Christmas gifts and flowers anytime, day or night. So, what are you waiting for? Start shopping now!
Conclusion
We offer various Christmas flowers and gifts perfect for celebrating the season here at Black Tulip Flower. Our Christmas flower delivery service is fast and reliable, and our Christmas gifts are sure to please you. We also offer a range of Christmas flower decoration ideas to help you decorate your home for the holiday season. Our flower delivery Qatar service is the best way to send flowers and gifts to your friends and family in Qatar.
Follow Us in Instagram for more latest all occasion ideas in Qatar.